2023 Copyright Timothy V. Pickell Law Offices | Made by

WebDebSites
Personal Injury Areas of Practice:
KANSAS & MISSOURI PERSONAL INJURY ATTORNEY

PERSONAL INJURY ATTORNEY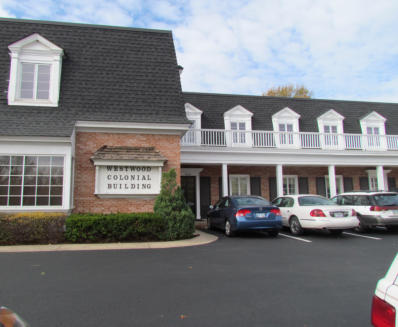 Testimonials
TIMOTHY V. PICKELL LAW OFFICES
Tim Pickell fights for compensation from
the very first moment.
Clients are highly satisfied with excellent
feedback and prompt communication.
Tim Pickell secures fair settlements and
provides clear explanations throughout the
process.




We had a great experience with legal
services of Tim Pickell. My family and I
were in a significant car accident. Our
car being hit by an un-licensed,
unregistered very young driver. There
were extensive injuries to all
passengers in our car as well as a
completely totaled car. Tim Pickell was
very sympathetic to our situation. He
communicated often and clearly on all
the case details. He worked hard
throughout the case and was able to
get us the best settlement available. I
would highly recommend the services
of the Tim Pickell Law office.





GOOGLE REVIEW FROM MARCI B.
My family and I turned to Tim for help after
our car was hit by a driver who ran a red light.
Tim communicated with us frequently
throughout the process, explained things
clearly and concisely, and ultimately secured
fair settlements for my wife, my daughter and
me. Highly recommended!





GOOGLE REVIEW FROM ERIC B.
We have referred multiple clients to Mr.
Pickell and he has been incredibly prompt in
communication. We have had excellent feed
back from every referral and our mutual
clients are very satisfied. Mr. Pickell goes
above and beyond in customer service which
is greatly appreciated!





GOOGLE REVIEW FROM PAULA M.
I am so thankful for Tim and his firm. They
helped navigate my family and I during our
case after an unfortunate accident. Everything
was done in a timely manner and was
explained thoroughly. Would highly
recommend!





GOOGLE REVIEW FROM SAMANTHA B.
I was referred to Tim by a friend from work
after being injured in a car accident. Calling
his office was the best piece of advice I could
have been given. Thorough, honest, friendly
and fair only breaks the surface of my
experience. Will be recommending Tim to any
of my friends in need, too. Thanks Tim!





GOOGLE REVIEW FROM JASON N.
Thank you, Tim, for your work with my
workmen's comp case. I needed someone
with experience to deal with all their people,
and for answering all my questions. Couldn't
have done it without you. Thanks again.




GOOGLE REVIEW FROM LINDA S.
Tim's care and compassion shows in every
detail. He is genuine, very knowledgeable,
down to earth, and so very easy to talk to. I
appreciate him and his team very much.





GOOGLE REVIEW FROM MARTHA
Through tough decisions and choices in
life after an accident, your head is filled
with stressed moments, doubt and
frustrations. Your next steps would be
critical to your care and how it effects for
daily living. Yes it is hard to ask for help,
however its possible to see the light at
the end of the tunnel.
Tim Pickell has practiced a craft that
takes a long time to become proficient
person who practices or studies law.
When the times comes to needing
support and direction, Tim was already
two steps ahead. He has given his clients
the peace of mind. Mr. Pickell is
steadfast, knowledgeable, professional,
responsive and many great qualities that
you clearly will carry you through. He has
outstanding staff that know you by name
and not considered just a file. Our family
members have had several inquires over
the years, never has Tim never faltered.
Often times this "magic worker" gives
you the pure confidence a clients loose
after a doctors appointment or news not
wanting to hear. Guarantee Tim already
has his momentum built and ready to
learn, listen and be proactive. When the
time comes to needing a counselor,
there is no question, Tim Pickell is on my
contact list!





GOOGLE REVIEW FROM LEE A.
Tim was amazing. He was introduced to me
and hired as co-counsel in a drawn out auto
collision. He was really efficient, thorough,
professional and had amazing
communication, keeping me in the loop every
step of the way. He resolved my case in
weeks with a favorable outcome. I was
satisfied with his attention and care and
would highly recommend him to anyone. I
had a great experience with him!





GOOGLE REVIEW FROM NISHIA D.
Tim is an amazing lawyer! He has
represented my husband Berry in two
different car accidents. We would hire him
every single time we need a lawyer. He is
profesional and an exceptional negotiator.
He is a man that values family. He also takes
the time to ask about my family and kept us
up to date on the case. If you are looking for
someone that will fight for you like family Tim
is the person for you!





GOOGLE REVIEW FROM SHA'RAY S.
After 9 years, my husband had to reopen a
previous WC case. Timothy began
representing him at this time. Tim was a great
asset to his case. He is very professional and
was in constant communication with us
regarding the case. He was always looking out
for my husband's best interest. If you are in
need of legal representation, Tim is a great
choice!





GOOGLE REVIEW FROM SARA W.
I trusted Tim with his decisions and guidance,
he was working hard - pushing for a result
since the first day we meet. If you want get
things done find Tim!!!! Great person ,
communication was a priority he always
keeps you posted with farther steps etc. I
thank God for helping me find Tim.





GOOGLE REVIEW FROM CAMILO B.
Tim will listen to you and is super friendly. He
will help you through a tough situation and
give you guidance/assurance!!! He is very
professional is in your corner completely and
fights for all of your rights. He has great
correspondence either thru phone or emails.
His turn around time on any questions you
may have is exceptional. I assure you that you
cannot go wrong with Tim Pickell!!





GOOGLE REVIEW FROM ANNIE G.
Tim and his office were a great help to me
through out the process of my accident. He
was constantly giving me updates on
everything that was going on and where we
were at in the process and what we had done
and what we were going to do. He was very
nice and considerate about everything that
was happening and how I was feeling. Tim
and his staff were of great help to me in every
way they could be.





GOOGLE REVIEW FROM TONY F.
Mr. Pickell and his team are amazing!
They were there for me in a time of pain
and suffering while trying to move
through the complicated WorkComp
system. Mr. Pickell demonstrated
compassion, knowledge and
professionalism while looking out for my
best interest both medically and
financially. He was diligent and
unwavering in obtaining appropriate
medical care and financial reimbursement
that was needed to help me. Mr Pickell
genuinely cares about those he
represents and goes out of his way to
provide updates and feedback. I trust him
as he proved to be upstanding in his
dealings with me, sticking with me until
everything was settled.
Thank you so much Mr. Pickell and team!





GOOGLE REVIEW FROM ANGELA M.
Tim Pickell was so responsive to all of my
questions and concerns. My recovery was
long and difficult but he always was
reassuring and kind. He is what would
consider an ultimate professional. I would
recommend him to anyone, anytime.





GOOGLE REVIEW FROM JUDY A.
Tim is wonderful and easy to deal with and his
straight shooting made him the right choice
for us. No matter how big or small Tim gives it
his full attention and helped us get things
back on track for our family. Thank you for
your dedication and honesty Tim and for
being there in our time of need.





GOOGLE REVIEW FROM LORI R.
Tim and his staff were great people to work
with .Tim was always on top of everything I
truly felt at ease with him any and all
questions were promptly answered I don't
believe anyone could have done better.
Tim's communication with me was great I
always knew what was going on with every
aspect of my case.i have found him to not
only be a great attorney but an even better
friend.





GOOGLE REVIEW FROM BYRON F.
Tim and Renee were absolutely wonderful. I
hurt my back at work and had 3 herniated
discs. The first lawyer I chose was slow,
unresponsive and wouldn't fight for me. I
heard about Tim through a family member
and I am SO thankful I did. Tim is
knowledgable, Rachel (his legal assistant) was
kind, understanding and punctual! I could not
be happier. If you haven't made your choice
for legal representation, choose Tim.





GOOGLE REVIEW FROM CICI G.
Tim was very responsive through this process.
He was genuinely concerned about my well
being and also the well being of my family
through this tough time as well. He always
followed up, even when I didn't have any
updates for him. Knowledgeable and easy to
work with for sure!





GOOGLE REVIEW FROM MOLLY G.
Mr. Pickell was very knowledgeable and kept
me up to date on everything with my case.
He worked with me to get the best resolution
to my case he could and saved me from alot
of worry and headaches. If you need an
attorney who represents you and is there for
you them Tim is the guy.





GOOGLE REVIEW FROM MARC T.